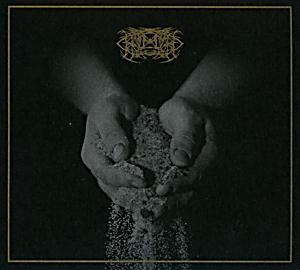 According to Irish folklore, Crom Dubh was a powerful figure based on Crom Cruach, or in English, "King Idol of Ireland". How fitting it is then, for a certain London black metal quartet to have taken the name of said mythological figure for their band. Indeed, it's more than just a name, because by taking one listen to the band's progressively  confident and enchanting debut, "Heimweh", you'll understand that outside influences affect the band's output in both a musical and conceptual way. This may be Crom Dubh's first full-length album, but the band have reportedly existed since 2003, having only since amassed a recent EP in addition to "Heimweh". That said, the band certainly seem ready to go on to bigger things, and their debut album is undeniable proof of that.
Though "Heimweh"  begins on a weaker note (the opening two-part 'Cutting Teeth' seems misplaced when you compare it to the astounding likes of closer 'Sailing to Byzantium'), it turns out to be both a consistent and aspiring work from Crom Dubh. Though the band's more obvious influences lead towards the more atmospheric, battlelore-related side of black metal's ever-expanding world, they have a few magical tricks up their sleeve. Celtic rock seems to be quite the catalyst for songs as adventurous and breathtaking as the second part of 'Kings' or indeed the album's longest opus 'Sedition', and contrary to the many fears of listeners out there, it actually works with the band's black metal assault to deliver equal levels of menace and haunting atmosphere. Most songs here, aside from the short intros in 'Cutting Teeth I', 'Kings I' and 'Fathom' (the latter of which providing a nice, soothing break from the title track), all revel in creating a passionate albeit unrelenting soundscape for the band's instrumental performance to impress the listener first and foremost. Indeed, listening to "Heimweh" in its entirety really brings about the heart and soul of Irish mythology.
"Heimweh" also delivers just as much power on the black metal front as it does on atmosphere. Whilst the first parts of both 'Cutting Teeth' and 'Kings' may prove unnecessary to some, this is more than made up for by the consistent and immediate musical progression of the album's longer songs. With the riff-driven, mostly fast-paced musicianship making a strong stamp on the musical forefront, Crom Dubh continually seek to impress and astound here, and it really works. The change in pace doesn't quite occur as much as one would expect, but when the listener is drawn into the slightly hypnotic dirge of 'Sedition' or closer 'Sailing to Byzantium', there's really little room for error. The culmination of all instruments simply never fails to sustain the atmospheric background, and this is more evident in the aforementioned songs than anywhere else. Indeed, the Celtic rock aspect is the icing on the cake, but which never becomes too overdone or overpowering.
"Heimweh" really sets the bar high for Crom Dubh-but what can you expect from a band who have been together for over a decade? The ambition and adventurous musicianship here is what controls the debut's general direction, portraying Crom Dubh as a band who will have no problem is hitting their goals in the near future. The seamless combination of atmospheric black metal and Celtic rock elements gives you the impression that Crom Dubh have combed over every jarring corner of this release to give their best, and in doing so have also released one of 2015's finest black metal debuts.
4.1/5
Released : March 17th
1. Cutting Teeth I
2. Cutting Teeth II
3. The Invulnerable Tide
4. Kings I
5. Kings II
6. Sedition
7. Heimweh
8. Fathoms
9. Sailing to Byzantium
Facebook: https://www.facebook.com/cromdubhmetal?fref=ts